The project will see the winning contractor install a huge ETFE roofing canopy across the station concourse as well as carrying out other improvements.
Both firms have submitted their final bids and are now waiting for Network Rail to make a decision.
One source told the Enquirer: "The word is Morgan Sindall may have a slightly cheaper bid but Kier has put in a very detailed bid and can't be ruled out."
The £20m project would see an ETFE roofing canopy erected, similar to that used on the Eden Project.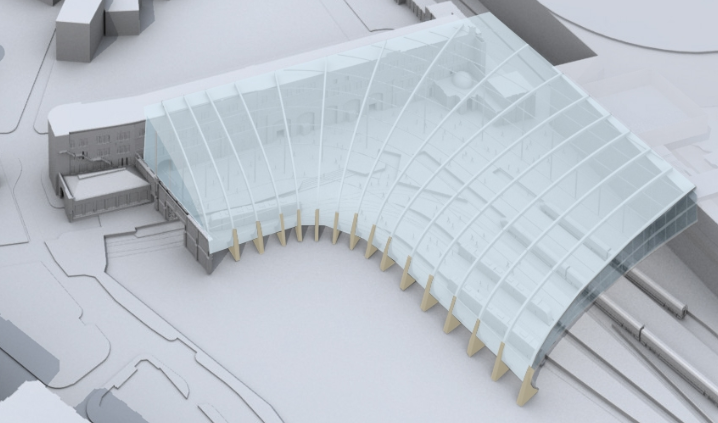 Up to £16m of the cost will be Network Rail funded with the balance coming from Transport for Greater Manchester.
The improvements are intended to future-proof the station allowing for the imminent electrification of the line to Liverpool and would also take into account big improvements planned under the Northern Hub upgrade proposals.
Plans to improve Victoria station further include new shops and cafes, better Metrolink facilities, and refurbishment and renewal of the Grade II listed station building.
If consent is granted early, construction would begin in summer 2013 with completion by winter 2014.
Graham Botham, programme sponsor at Network Rail, said: "Our plans see Victoria transformed by the end of 2014, acting as a further catalyst in an area where the Co-operative Group is regenerating 20 acres of land around the station.
"That's why we have been working so closely with the city council and English Heritage to resolve any planning issues resulting from the station's listed status."