Kier Construction has been awarded the contract to construct the transport interchange, which is set to be the first in Europe with integrated hydropower generation.
Rochdale Interchange was one of 20 schemes released to promote growth in the Chancellor's Autumn Statement at the end of the last year.
The interchange will be on the site adjacent to the existing bus station and next to the new Council offices currently under construction.
Now the site of the existing station can be redeveloped as part of the wider £250m town centre plan.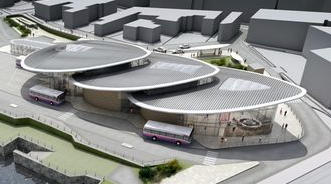 A hydroelectric turbine has already been installed next to the interchange site which converts energy from the river as it flows rapidly through a weir.
The turbine produces up to 86,000kWh of electricity every year, which will help to reduce the interchange's carbon footprint by over a quarter.