The plan to start work next summer on 3,500 homes and 1.7m sq ft of office space, along with a hotel was unveiled at the first of the Government's Global Investment Conferences held in central London.
The collossal scheme is now estimated to have a final development value of £8bn.
It is also estimated the giant project will sustain jobs for a 20,000-strong army of construction workers.
The joint venture, comprising of Malaysia's SP Setia, industrial conglomerate Sime Darby and the country's Employees' Pension Fund will take full ownership of the 39-acre site this September.
The Battersea site has proved a graveyard for several ambitious redevelopment plans over the last three decades, all stumbling on raising funding to salvage the derelict Grade II listed power station.
Should the ambitious urban regeneration plan get off the ground, a further £200m has also been pledged to fund a two-station extension to the Northern Underground Line.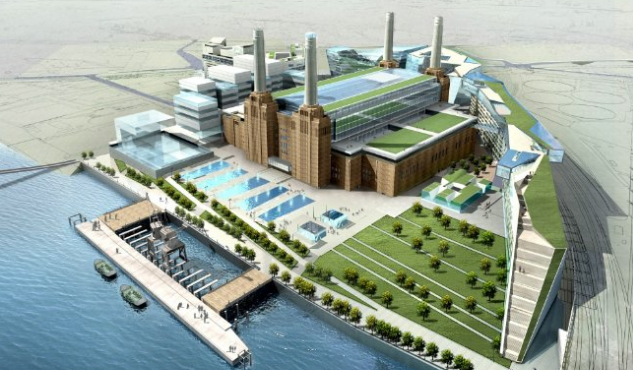 Wandsworth Council leader Ravi Govindia said: "The Battersea Power Station scheme makes an essential contribution to the Northern Line Extension funding pot.
"This Tube link is the key to creating 25,000 jobs and unlocking billions in growth across the wider Nine Elms area which is much bigger than just the power station site alone.
"Today's announcement puts this vital infrastructure project on an even stronger footing and we're delighted the new owners expect to get underway so soon."