The signing of the deal means that a £70m contribution from the Treasury can now be unlocked and will be released throughout the project in phases.
North Cumbria University Hospitals Trust was due to sign the contract last month but delayed the process for further technical reports.
Laing O'Rourke was due to begin construction back in April 2010. But the government put the scheme on hold despite preliminary work being under way and buildings demolished at West Cumberland.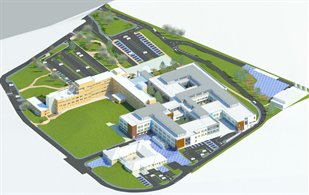 The contractor will build a new accident and emergency unit, several wards and refurbish the women and children's unit.