Sutton Coldfield developer Umberslade can now start work in March, with completion of the first phase expected in 2015.
The overall project has the potential to deliver 625 apartments, a hotel and 250,000 sq ft of retail and office space. But the development stalled during the last five years because of a lack of available loan finance.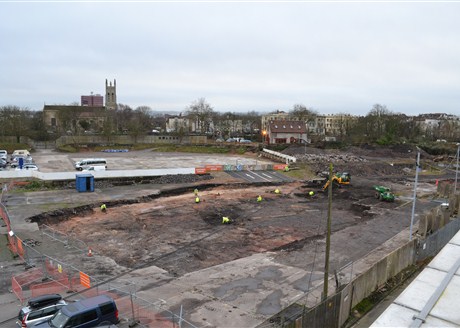 Archaeologists are working on site until March
Umberslade Managing Director Stuart Hatton said: "This investment has played a significant part in helping unlock the continued development of what has been a huge success story for Bristol over the last 25 years.
"We see this as a vote of confidence in what we are working to achieve and we're focused on ensuring that this investment makes a positive difference to the city centre."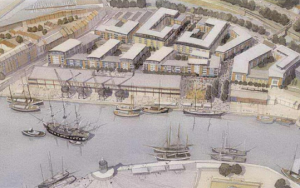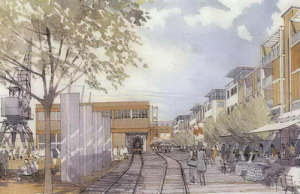 Get Britain Building is targeted to bring forward sites with planning permission to build 15,000 homes.
The programme makes loans available to projects on commercial rates, or take equity stakes to share risk. The investment is recoverable over a two to five year period.
Other partners involved in the project include Sovereign Housing Group and Knightstone Housing Association, who will manage 81 of the rented apartments once built.