The biggest project will be phase two strengthening of the Hammersmith Flyover, which was closed last year amid fears it could collapse after extreme corrosion of post tensioned cables was unearthed.
The A4 flyover is now open but needs further remedial works to strengthen the key access route in West London.
The £200m programme also includes refurbishing the Grade II listed Chiswick bridge over the Thames and four important rail/road bridges.
The framework of firms will be appointed on an early contractor involvement basis before work for the three main work packages is called off.
Dana Skelley, Director of Roads said: "Early contractor involvement enables us to achieve best value for money by getting the wisdom of construction experts at the beginning of project development, helping to remove risks which are sometimes not considered early enough in traditional delivery models.
"By using this method, we can ensure we complete these important works efficiently and successfully, with minimum disruption to London's road users."
Around 200 apprentices will be trained as part of the deal to support a trainee per £1m spent.
£200m Programme
Package one
A127 Ardleigh Green Railway Bridge: Strengthen corrode three span bridge carrying the four lanes of the A127 over busy railway lines.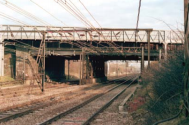 A1 Highbury Corner Bridge: Strengthen corroded single span bridge built in 1868 carrying the A1 Holloway Road over a section of the London Overground.
A1 Upper Holloway Bridge: Strengthen circa 1868 single span bridge built carrying the A1 Holloway Road, comprising two traffic lanes and two bus lanes, over a section of the London Overground.
A406 Power  Road Bridge: A three span bridge built in 192 carrying the A406 North Circular Road  over two Network Rail lines
Package two
A316 Chiswick Bridge: Refurbish Grade II listed bridge over Thames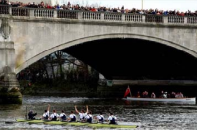 A406 Fore Street Tunnel: Halt water ingress in 361m tunnel which carries 60,000 vehicles a day along the North Circular Road
A406 Woodlands Retaining Wall: Replace 200m of shoring near Brent Cross
Package Three
A4 Hammersmith Flyover (Phase 2): extensive strengthening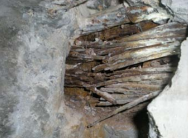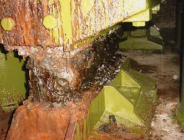 Consultants Ramboll and Parsons Brinckerhoff are carrying out design work on TfL's Structures and Tunnels Investment Portfolio.