The hotel and student flats project is understood to have attracted bids from Bam, Vinci, Sir Robert McAlpine, Ocon and Watkins Jones.
Building work on the 180,000 sq ft Spring Mews scheme is expected to get underway later next month when Cementation Skanska completes piling work on the job, which was let as a separate enabling contract.
The whole cost of the project is expected to be up to £30m and will include 408-bed student accommodation and a 120-bed budget hotel.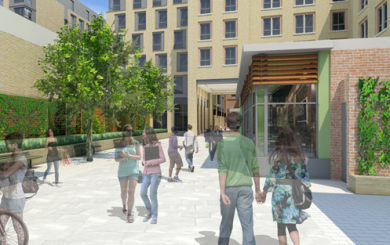 Around these CLS aims to build 30,000 sq ft of shopping units and 50,000 sq ft of offices as well as a replacement community centre.
The scheme is on a separate site half a mile from the proposed Vauxhall Square development.
This £250m sq ft mixed-use development will include two towers and a linear park.