The firm has just started dismantling the old roof structure to make way for a huge £16m ETFE roofing canopy similar to that used at the Eden Project.
This will be fitted across the station concourse at the end of the year.
The job also includes restoration and enhancement of some of the station's key period features, including the glazed canopy at the front of the building.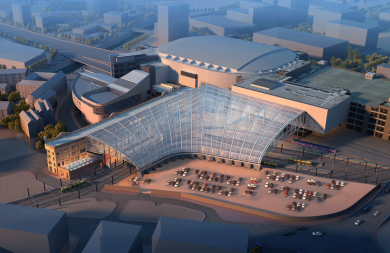 The station will be open throughout the improvement programme.
The work is designed to future-proof the station, allowing for the imminent electrification of the line to Liverpool and will allow for improvements to services included in the Northern Hub rail capacity expansion scheme which could see the numbers of people using the station double by 2019.