Planning permission has already been granted for construction of a 200,000 sq ft business park, two hotels, 400 townhouses and flats under a scheme put together by previous owner Grantside Developments.
Much of the site was cleared a few years ago in preparations for this scheme.
The new owners of the sprawling 27-acre site hope to start building the first 270 homes later this year.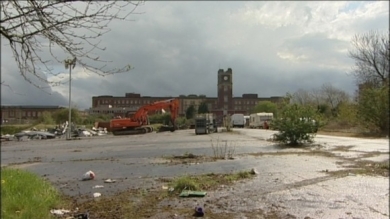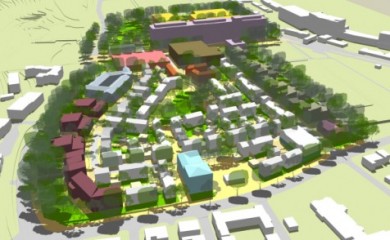 Previous Turley Associates designed site masterplan
The re-development of the whole site could take as long as a decade with housing centred on the north of the estate with the remainder of the land used for offices, hotels and shops.
Henry Boot developments will focus on the commercial element of the £75m regeneration scheme, redeveloping the iconic factory buildings on the site and is in talks with potential clients.
Paul Newman, from David Wilson Homes, said: "We believe that there is extensive local support for the new homes planned for the site and we intend to keep talking with neighbours as our plans develop.
"All being well, we could begin on site in the summer.
"We're tremendously excited about the opportunity to regenerate this deteriorating brownfield site to make it into a vibrant part of the local South Bank community."