The deal means that Balfour Beatty has finally cracked the London skyscraper market, which it has been targeting for several years.
Once complete, the structure will be the tallest building constructed by Balfour Beatty in the UK.
Main construction works are due to start near Canary Wharf this summer and are programmed for completion in December 2015.
Balfour Beatty won the job with its plan to used modularised mechanical and electrical services, constructed off site and delivered just in time, to slash site construction timescales and vehicle movements to and from site.
Balfour Beatty chief executive, Andrew McNaughton, said: "Providence Tower is a great example of the big, complex building projects where Balfour Beatty excels.
"It allows us to bring together our experience and include sustainable and innovative solutions to create high quality living spaces for communities."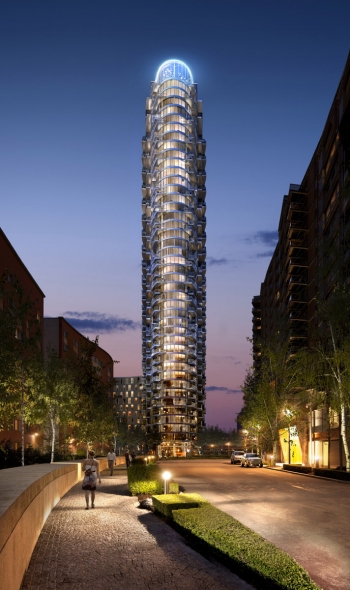 The project will deliver 484 residential units located at New Providence Wharf, by the river Thames.
Around 340 luxury flats will be located within the 43-storey main tower with the remainder built in a 12-storey curved podium adjoining the tower together with affordable apartments.