ISG will deliver 190,000 sq ft of high specification open plan office accommodation across the six floors of the Grade II listed Adelphi Building, which will be part occupied during the project.
ISG will carry out major structural alterations to modernise the building, including the reinstatement of internal light for property investor Blackstone.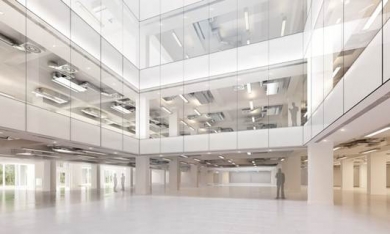 As the upper half of the building will remain in occupation during the project, ISG will systematically replace all 10 existing lifts and introduce a further two lifts, while maintaining continuity of services to remaining tenants.
The building's existing smoked glass windows will be replaced with high performance clear glass units. The project is scheduled for completion in summer 2015.
Alan McCarthy-Wyper, managing director of ISG's Construction business, said: "With the building part-occupied, in a busy central location and historically significant, the project encompasses a raft of challenges requiring a real breadth and depth of technical experience and effective implementation."