Ellesmere Port-based civils contractor D Morgan is tipped to land the main works for a large surfing lake at the former Dolgarrog Aluminium factory.
Conwy Councillors gave their backing to the plans at a meeting on Wednesday.
Conwy Adventure Leisure is behind the Surf Snowdonia project, which aims to use Spanish wave-making technology to create 6ft breakers that race down the 300m long lagoon.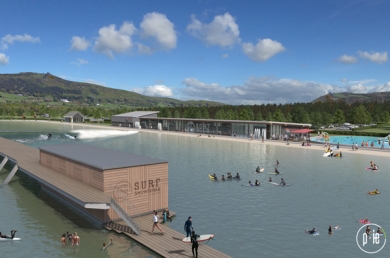 Two identical waves will be released every minute breaking to the left and right, providing rides of up to 20 seconds long before ending in smooth whitewater
The project will create around 100 construction jobs and is due to be opened to the public during the summer of next year.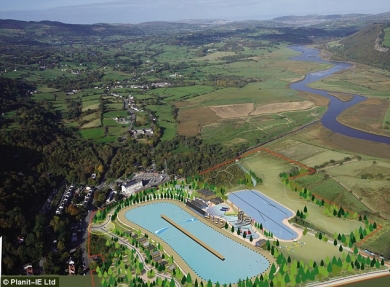 The plans also include a "wave garden" with lagoons, water slide, wakeboard lake, lodges, restaurant, retail and play facilities along with a main car park for up to 250 spaces.