The project forms part of a £100m haul of new work secured out of BAM's Leeds office in just a month.
James Wimpenny, regional director of BAM Construction, said: "To pick up that amount of work in a month is quite unusual."
He added: "We have been in the doldrums for a few years. In the first half of this year there has been a big change in the number of projects that are around. Things seem to have moved forward very quickly."
The Airedale factory project is due to start on site in early July, with completion scheduled for August 2015.
The specialist cooling systems  manufacturer is aiming for an environmental rating of BREEAM 'Very Good'.
Meanwhile, specialist global insurer Hiscox has also appointed BAM to build its new £19m office in York.
At 50,000 sq ft it will be the insurer's largest office outside of London.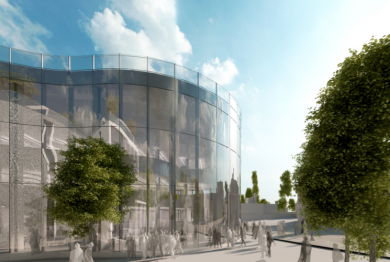 Steve Langan, managing director of Hiscox UK, Europe and Asia, said: "Our new office in York will set the benchmark for Hiscox's future approach to office design and working practices."
Construction work is expected to start in July, completing in 2015.
Three other contracts have not yet been disclosed.