Just over 160 smaller housing developments across the country have been shortlisted for loans from the £525m fund, which will get workers back on sites and new homes built.
This funding will accelerate construction on the first wave of sites with potential to support nearly 13,000 new jobs.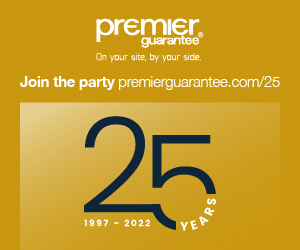 More developers will be invited to put forward their bids over the coming months as part of a rolling programme to unlock homes.
Chancellor George Osborne said: "I am pleased to see progress with the Builders Finance Fund which will help unlock thousands of stalled housing units by providing house builders with access to finance."
The government's long term economic plan is supporting businesses who are creating job opportunities, and in this case, building homes for hard working taxpayers up and down the country.
Launched in April, the Builders Finance Fund was set up to help unlock 'shovel ready' sites between 15 and 250 homes, which have the support of local people but need help to get development going.
The funding will come in the form of loans, which the developer will repay on completion and sale of the homes.
Funding release is now subject to due diligence at the sites listed.