Carillion also revealed it has just started work for house builder Berkeley Group on a £33m residential job at Beaufort Park in North London.
Together the projects ramp up the firm's presence in the London building market after Carillion secured the first phase of the vast Battersea power station redevelopment last year.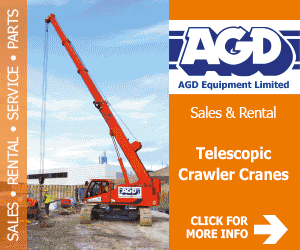 The first phase of Helical Bar's Barts Square development includes residential, offices and mixed use facilities on a 2.3 acre site that includes the area formerly occupied by Barts Hospital.
Phase 1 demolition is underway and construction will start in the Summer of 2015 with completion scheduled for the Summer of 2017.
At Beaufort Park, Carillion has picked up phase 10 to build 177 new apartments for Berkeley's developer St George Central London .
The scheme is being built for the Notting Hill Housing Association to provide affordable homes.  Work on the site has started and completion is scheduled for Autumn 2016.
Carillion Chief Executive, Richard Howson, said: "Winning these prestigious contracts builds on the strong, high-quality order book we have in our UK construction services business.
"We also remain committed to working with local suppliers and to creating jobs through these projects, by recruiting local people wherever possible and we will also be offering opportunities for young people who are training as apprentices with Carillion."