The £18m building will be occupied by technology distribution business Exertis.
Construction is set to start later this month and be completed by May 2016. The building will feature a 433,946 sq ft warehouse, two mezzanine floors totalling 66,478 sq ft and office space totalling 43,196 sq ft.
The deal also includes expansion land allowing the premises to be grow a further 200,000 sq ft in the future.
Gary Bradley, Bowmer & Kirkland Limited Divisional Director said: "We are very pleased to have been appointed to work on this prestigious scheme for Eshton and Exertis at Burnley Bridge Business Park and look forward to working with the whole project team."
James Chapman, managing director of Eshton, added: "We believe this is the largest distribution property deal in the region this year and it is not only great news for Burnley Bridge Business Park but also for the local area.
"The fact that the park has attracted a major player of this calibre to establish such a substantial distribution hub here demonstrates once again the huge potential of this site and reiterates Burnley's reputation as the Department of Innovation & Skills' 'Most Enterprising Area of the UK 2013'.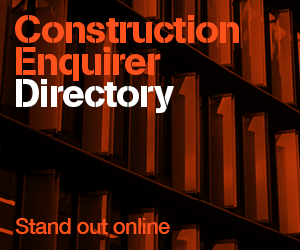 "Bowmer & Kirkland has substantial experience delivering projects on this scale and we felt confident that they would be able to deliver it within the required timescales and budget."
Work by Bowmer & Kirkland will complete in May 2016 and Exertis aims to become fully operational at the site by early 2017.