BAM Construction is on board as part of the project team to deliver the £64m Stratified Medicine Imaging Centre of Excellence at the site of the former clinical building called 'The Roundhouse'.
The new building plan, codenamed Project ICE, will house the UK's first 7 Tesla clinical MRI scanner, together with supporting research facilities bringing together clinical and academic experts in dementia and brain imaging.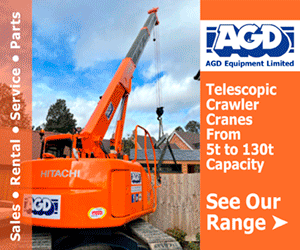 The scanner will offer researchers the opportunity to learn more about a host of brain conditions such as stroke, dementia, brain tumours, Parkinson's, epilepsy and multiple sclerosis.
Demolition of the site is expected to take place this summer with construction hoped to start on the 5-storey building in the autumn.
Project ICE team
Contractor: BAM Construction
Project Manager: Currie & Brown Manager
Cost Consultants: Building 3
Architect: BMJ Architects
Civil & Structural: ARUP / ARUP Fire
Building Services: Hulley & Kirkwood
Acoustician: New Acoustics