The company will create a new London base for Zurich Insurance at the 70 Mark Lane development, in the heart of London's insurance district.
The scheme involves the Cat B fit-out of 70,000 sq ft of office space to enable the insurer to relocate staff from three existing offices across the capital into one central location.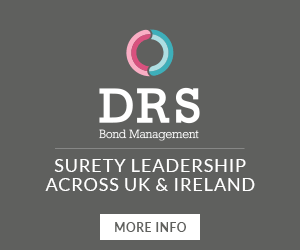 Working across six floors of the 15-storey building, ISG will install a new feature metal and glass staircase linking levels eight to 10 – where full catering facilities will be located.
The office fit-out includes the transformation of level 10 into a series of high-specification meeting spaces with bespoke joinery finishes used throughout the scheme.
Effective coordination and robust planning are key elements to the project as the building is partially occupied and further works are being carried out by a contractor at first floor level.
Matt Blowers, managing director of ISG's UK Fit Out business, said: "This latest win reflects the vibrancy and health of the London office market, with Zurich bringing its operations together in one of the city's new developments.
"Demand for prime office space remains at record levels as organisations seek high-specification facilities in optimum locations as a corporate showcase for customers and to attract and retain their very best employees."