The scheme will include an 85-bedroom spa hotel and 12 apartments, built on a headland that was used to moor the region's exclusive yachts and the cross-channel ferries coming into the marina at Ocean Village.
This will be Bouygues UK's first hotel in the region, and the fourth hotel contract it has announced in the space of the last six months following projects for citizenM, Gansevoort and the Manhattan Loft Corporation.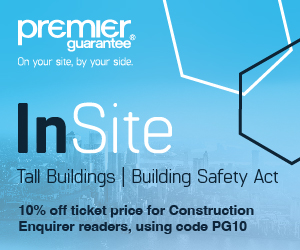 The new Southampton Harbour Hotel & Spa and an accompanying 82-home residential block are based in the same area of the city where Bouygues UK also delivered the landmark residential development, Admirals Quay, providing around 300 new homes for the area.
HGP Architects are also on board as part of the project.
Bouygues UK Regional managing director, Darren Gill, said: "We're happy to be working with Nicolas James Group to deliver a new hotel, homes and commercial premises, as part of the wider regeneration work that is being carried out in the Ocean Village marina.  The hotel will also include a spa and incorporate a restaurant on the top floor, with views across the Solent and the Isle of Wight.
"As a company with longstanding ties to the local community in Southampton, we're delighted that we are able to contribute further to the efforts to revitalise this important part of the city.
"We are also diversifying our activities in the region. As this latest contract win shows, Southampton continues to be a strong and important market for us; and will remain so as we continue our expansion further north into Berkshire, Surrey and the surrounding counties."
Nicolas Roach, Chairman of Nicolas James Group added: "We are delighted to confirm Bouygues UK as the main contractor for this exciting project. With a solid reputation in managing developments of this scale, we look forward to working together on the build of our new Southampton Harbour Hotel & Spa, including 94 luxury residential apartments. We are very confident that this development will prove a great addition to Ocean Village and Southampton, boosting tourism and becoming a destination of choice."
Both projects are due to start on site this month. Handover is expected in late summer 2017.