The deal for the £22.8m Little Ilford School in Newham allows construction to get underway on the four-storey secondary education facility to raise capacity from 1,350 to 1,525 for students.
Completion of the project, designed by CPMG, is scheduled for December 2016, following which the former school building will be demolished and replaced with external landscaping.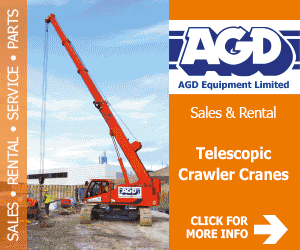 Wates is using its standardised Adapt Schools Solutions design model to save time and costs.
Other schools in the east London batch include Eastbrook School in Dagenham and Eastbury School in Barking.
So far Wates has been appointed to deliver over £100m of new and refurbished school buildings for the Education Funding Agency's publicly-funded tranches.
These include schools in Coventry, the North West and East of England.
Ian Vickers, Managing Director for Wates Construction, Home Counties, said: "The past few months have been spent in close consultation with the EFA to develop the designs and establish the most cost efficient means of delivering a new building for Little Ilford that ultimately has the school's curriculum needs at its heart."