In a trading statement this morning, the firm said it was now on course to hit end of year targets with strong workflows extending into 2016.
The upbeat statement comes after a period of disappointing share trading performance with shares down 17% from a 362p mid-summer high to 302p.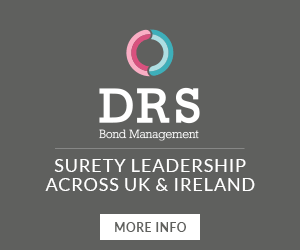 Carillion chief executive, Richard Howson, said: "As we expected, the pace of work winning in the second half of the year has started to pick up.
"With cash flow remaining healthy and these recent contract successes, we remain confident of achieving this year's targets, including ending the year with strong revenue visibility for 2016."
Its UK infrastructure services arm has picked up several major orders from Network Rail, which the contractor said would generate over £400m of revenue.
These include the Midland Main Line Electrification project, which was recently "unpaused", the Northwest Electrification project and the electrification of the Schotts line in Scotland.
The UK construction arm has also secured £311m of work or preferred bidder wins.
This contract haul includes the recently announced A14 upgrade, which is worth some £146m to the firm, together with preferred bidder positions for a £90m contract to build the Great Arundel Court development on London's Embankment and a £75m schools contract for Peterborough City Council.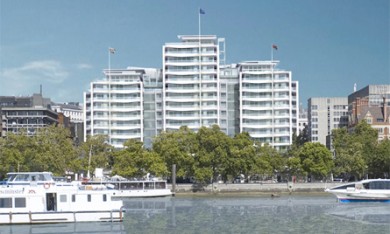 Land Securities' Great Arundel Court scheme next to Temple tube station
Carillion is also part of the joint venture selected as the preferred bidder for the Midland Metropolitan Hospital Public Private Partnership project in Birmingham, which is expected to generate over £600m of revenue for the firm.
In Canada, Carillion has now reached financial close on two hospitals – Stanton Hospital PPP project in Northwest Territories and the North Battleford PPP hospital in Saskatchewan, expected to generate £360m of work.
The firm's Middle East joint venture Al Futtaim Carillion is also set for two commercial development projects in Dubai, worth £90m.