The £26m Ark Elvin Academy forms part of the £65m Brent batch of the Government's Priority Schools Building
Programme.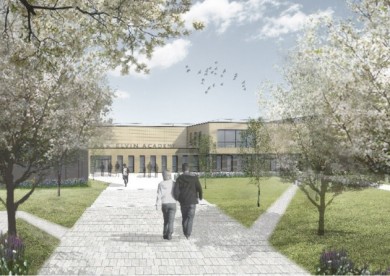 The current school building, which dates from the 1950s and was formerly Copland Community School, will be demolished once the new building offering a 9-form entry academy with 1,350 students and a 400 place sixth form is complete.
Enabling works will now get underway with main construction activities due to commence in January and then be delivered in several phases to minimise disruption. Kier has opted for a reinforced concrete frame for the main block and the two classroom wings  with a steel frame structure for the sports hall and main hall.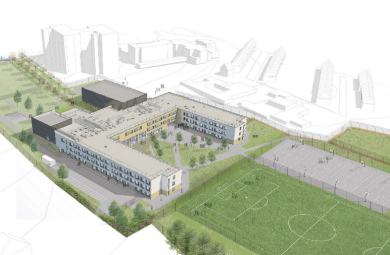 External works include soft and hard landscaping, soft and hard play areas and an all weather pitch for sports like football, hockey and rugby and a multi-use games area providing facilities for all year round team sports.