Multi-disciplinary engineering firm Spencer Group, which is developing the £200m Energy Works scheme in Hull, said construction can now start in January.
M+W will deliver the scheme under an engineer, procure and construct contract, while Spencer's contracting arm will carry out the civil works as well as managing the construction phase and operations of the completed plant on behalf of the investors.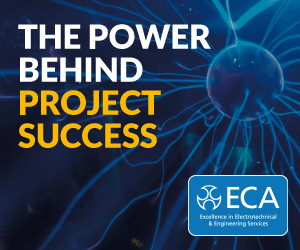 Energy Works will be built on an eight-acre riverside site in Cleveland Street. It will generate renewable electricity for 43,000 homes from refuse-derived fuel, using an innovative energy recovery process called fluidised bed gasification.
Recent refinement of the scheme has included provision of an advanced pre-treatment facility to deliver improved flexibility in feedstock handling.
Under the present programme the 25MW station is due to be operational by January 2018.
Spencer has steered the Energy Works project since its conception in 2010, making a multi-million pounds investment through Energy Works (Hull) to take the scheme to its delivery phase.
Energy Works will be the largest facility of its type in the UK and the first advanced gasification power plant supported by the Government's Contracts for Difference arrangements which ensures a guaranteed price for the renewable energy.
The project has also been awarded a grant of almost £20m from the European Regional Development Fund, in recognition of its innovative processes, the role it will play in pioneering greener and cleaner technologies and its contribution to regeneration in Hull.
Neil Bennett, Director for M+W Group's Global Energy Business Unit, said: "Energy Works will be the UK's first major renewable energy project using Advanced Conversion Technology to reach financial close within the new CFD framework.
"Meeting the requirements of this subsidy regime was extremely challenging and I am therefore delighted that our solution is competitive, effective and bankable.
"We now look forward to delivering one of the UK's most exciting and landmark renewable energy facilities."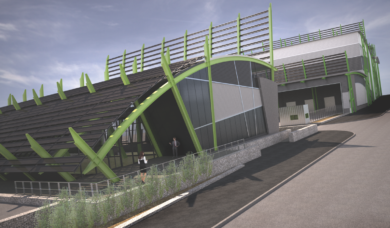 An adjacent Energy Academy (above left) will also be built in partnership with the University of Hull for postgraduate study of renewable energy technologies.