ISG started work on the 20-classroom school earlier this summer, but work ground to a halt during site preparation because it could not agree a final price with the council for the job.
The decision to find a new contractor has delayed the build by around three months but BAM is expected to resume work on the 600-place school within weeks under a contract worth nearly £10m.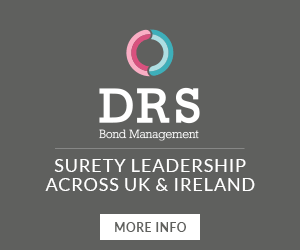 The new Damers school is being relocated from Dorchester to Poundbury, with building work expected to be finished in December 2016 with pupils and staff moving to their new premises in spring 2017.
Paul Scothern, from Children's Services at Dorset County Council, said: "We were unable to agree a contract sum for the construction of the school with the appointed contractor and therefore we have terminated their involvement in the project.
"We could not have foreseen this situation arising when the contractor was initially appointed to the project, but we acted quickly to appoint an alternative contractor."
Cllr Trevor Jones, county councillor for Dorchester said: 'It's almost 20 years since the proposal to relocate Damers First School to Poundbury was first agreed in principle, allowing for a much better school building and release of the old site for additional hospital use. It's all taken a long time but I'm delighted that we're nearly there.'
Meanwhile, Morgan Sindall has also secured the contract construct the first phase of the new Bere Regis Primary school.
This will be followed by the main school building and playing field, which should take about a year to complete and cost £5.4m. The new school is expected to be ready for the children to move into early in 2017.