The new multi-council civil engineering framework has been split into two key lots, one covering smaller jobs under £2m, worth a total of £30-£40m, and larger design and build projects above this threshold, accounting for £160m-plus of forecast spend.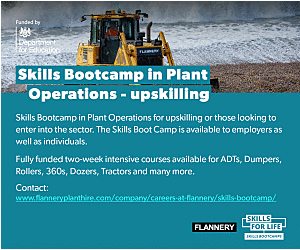 Of the half-dozen contractors earning a place on the framework just Jackson Civil Engineering secured a place on both major and small project lots.
Highways and civil framework
Build projects of less than £2m
Balfour Beatty Regional, J Breheny Contractor, Jackson Civil Engineering.
Design and Build Projects above £2m
Carillion Construction, Jackson Civil Engineering, Skanska Construction UK, VolkerFitzpatrick
Surrey County Council, East Sussex County Council, Kent County Council, Medway Council, Brighton and Hove Council are all signed up to the six-year framework.
It will be used to deliver highways construction or improvement works, soft and hard landscaping and bridge maintenance schemes.