Humberside Police initially looked at renovating its existing facilities but concluded Willmott Dixon's concept CODE pre-designs offered a better value solution to replace current custody suites in Scunthorpe and Grimsby with one large secure facility.
The Police and Crime Commissioner for Humberside is acquiring the site and if planning permission is granted, work on the £15.5m project to deliver 36-cell custody suite along with over 11,000 sq ft of office space will start in November.
It's a big milestone for CODE, which Willmott Dixon launched with NORR Architects to provide a choice of three pre-designed custodial facilities.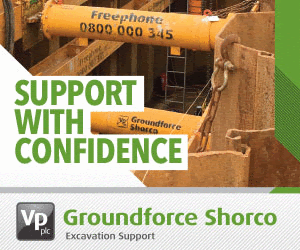 This is the first of its new CODE range to be built and promises to revolutionise policing as the custody suites are pre-designed to suit different police force budgets and requirements.
Willmott Dixon has an extensive track record building custody suites and is on site delivering Lancashire Constabulary's new headquarters in Blackpool for its West Division. 
Custody, Options, Designed and Engineered pre-designs
CODE was formulated as a direct response to police forces rationalising estates by relocating from smaller, multiple facilities to a single all-purpose custody suite, offices and interview rooms.
There are three models: Alpha providing up to 28 cells, Bravo up to 36 cells and Charlie for forces that require more than 36 cells.
Police forces can also completely customise their suite to ensure it meets their individual needs.
All CODE projects are delivered with a fixed cost, timescale, quality and minimum risk. They also provide significant social value and community engagement commitments, a defining factor of Willmott Dixon projects.