The decision has triggered the formal singing of a contract with a BAM Nuttall and Mott MacDonald joint venture, allowing site work to begin in January.
The tidal barrier will feature a moveable gate across the River Witham, together with a new control building to operate the barrier.
New flood defence walls will be built along both banks of the river, and a replacement concrete sliding gate fitted across the entrance to the existing Port of Boston wet dock.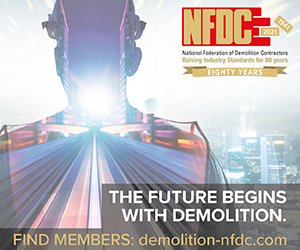 After the Barrier is completed Boston will become one of the best protected areas from flooding outside of London.
The Environment Minister Thérèse Coffey said: "Not only is this fantastic news for the 14,000 home and business owners who will be better protected from flooding – Boston's new state of the art defences will help attract investment, benefitting the wider area.
"This is just one of many flood schemes being built in Lincolnshire and we are investing £229m over six years to better protect communities across the county."
BMMJV Framework Director Allan Rogers said: "We are looking forward to delivering this innovative flood protection scheme. We have a proven track record of success having recently completed phase one of the Leeds Flood Alleviation Scheme."