Joint developers Rockspring and Sterling signed off the deal for the 103 Colmore Row project, allowing BAM to start site surveys today.
There will now be an intense period of pre-construction design before main substructure works start in early June, with completion of the 26-storey building set for autumn 2020.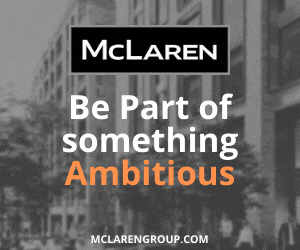 Designed by architects Doone Silver Kerr, the landmark building features a winter garden, 18th floor terrace and multi-purpose lobby business lounges.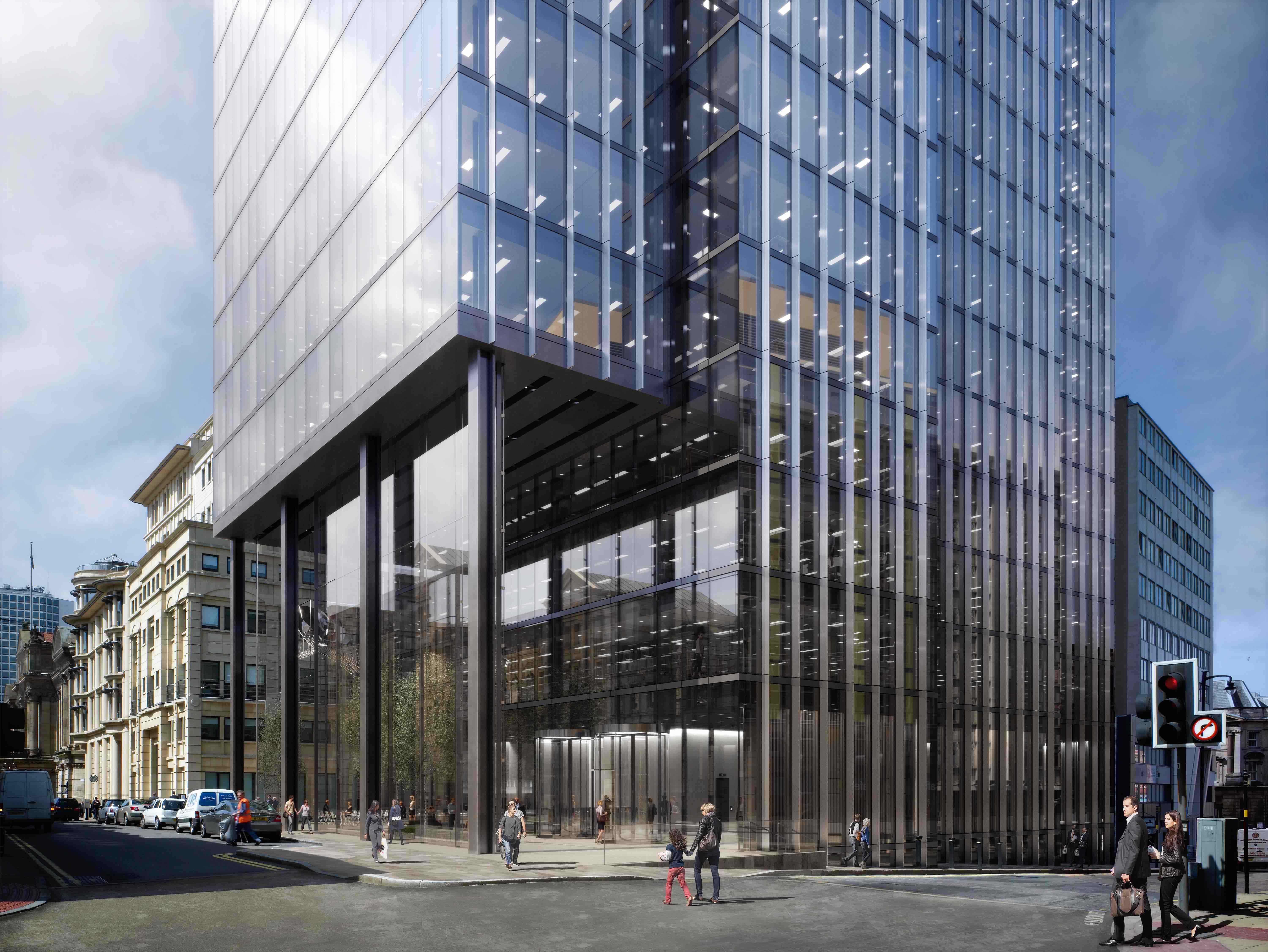 At 105.5m high and 246m above sea level it will be the tallest new office building under construction outside London.
103 Colmore Row will comprise 223,600 sq ft of office space over 20 floors, and nearly 8,000 sq ft of restaurant space on the ground and top floors.
The project is Rockspring's second development in Birmingham. The European property investment manager is also behind the city's first purpose-built private rental scheme, The Forum, in Southside.
Rod Stiles, Regional Director for BAM Construction in the Midlands, said: "Our appointment to create 103 Colmore Row means that BAM is engaged on about one quarter of a billion pounds of commercial developments within half a mile of each other in Birmingham's central business district. This is a testament to our credentials and our track record in the city.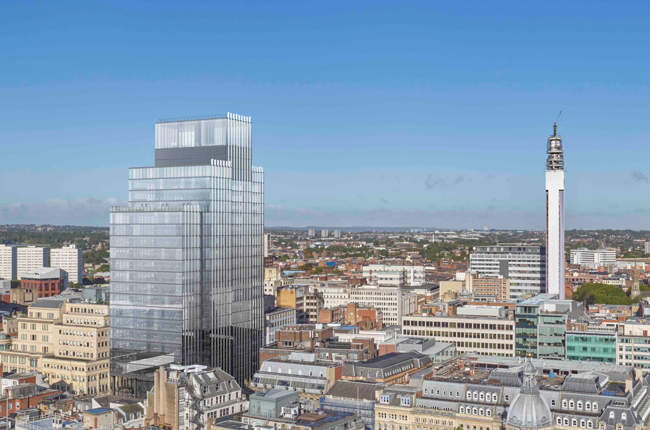 "We've been working with our partners at Sterling and Rockspring already and are keen to start what will be a memorable addition to Birmingham's real estate."
The original proposals to develop the former building, empty since 2003, were shelved during the global economic downturn.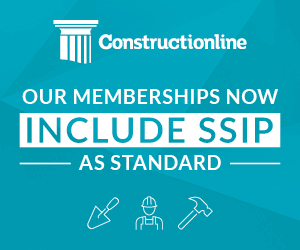 Sterling acquired the site in November 2014 and, partnering with Rockspring, has worked the new scheme through the planning process, a 24-month phase demolishing the former NatWest Tower and preparation of the substructure, and the procurement of the new building.
James Howarth, managing director of Sterling Property Ventures, said: "It has been a long haul to get to this day but it is undoubtedly a proud one.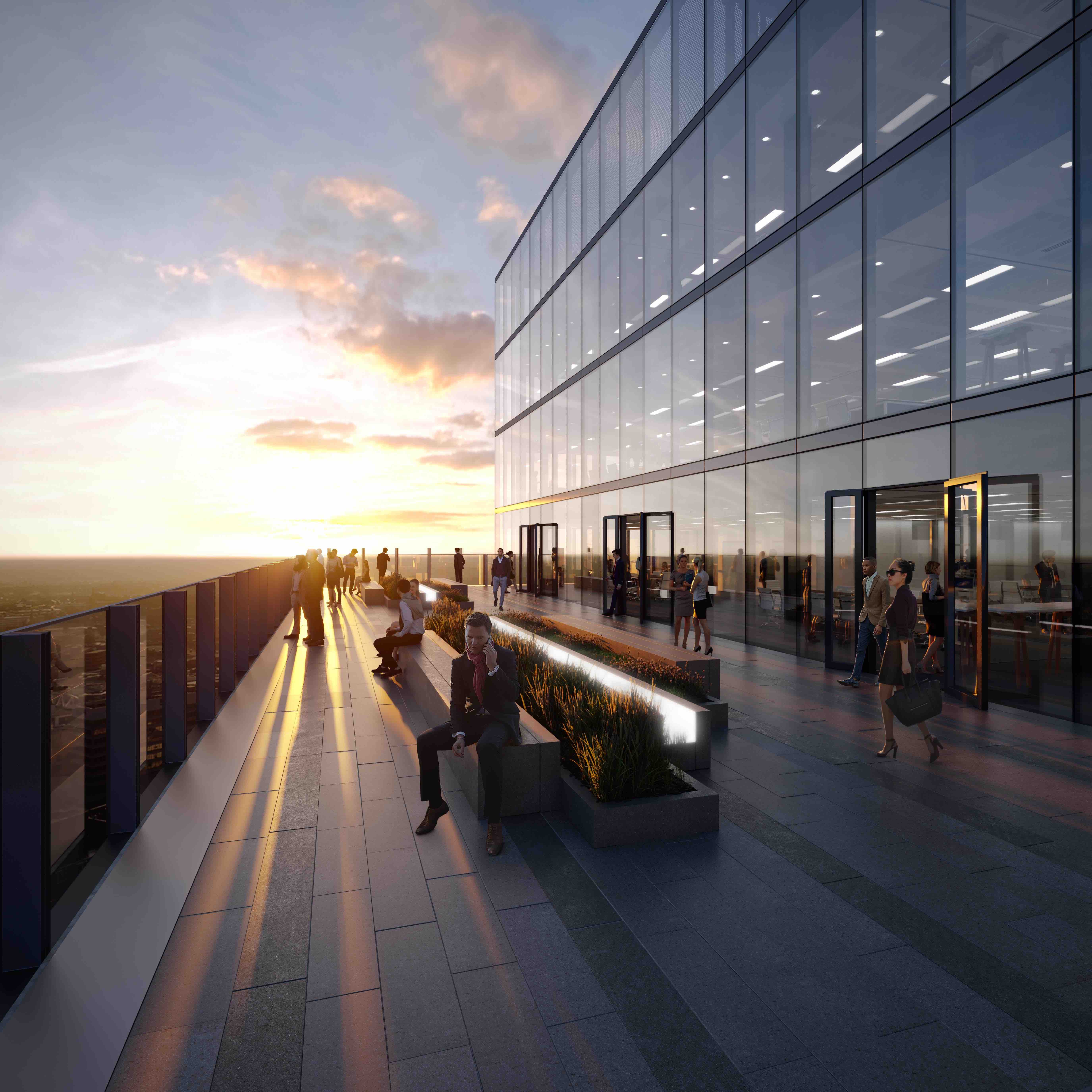 "Our top floor bar and restaurant mean the doors of this building will be open not just to commercial occupiers. Anyone wishing to enjoy the fantastic panoramic views of the city and surrounding areas will be welcome inside."