The 340,000 sq ft K1 scheme will see the corner of Brompton Road and Sloane Street restored as the gateway to Knightsbridge.
The site was occupied by a mix of offices, retail and flats which have been demolished while retaining the historic building facades on the South East corner.
Skanska will build 100,000 sq ft of high-end retail and 100,000 sq ft of office space, 35 luxury flats and a new rooftop restaurant.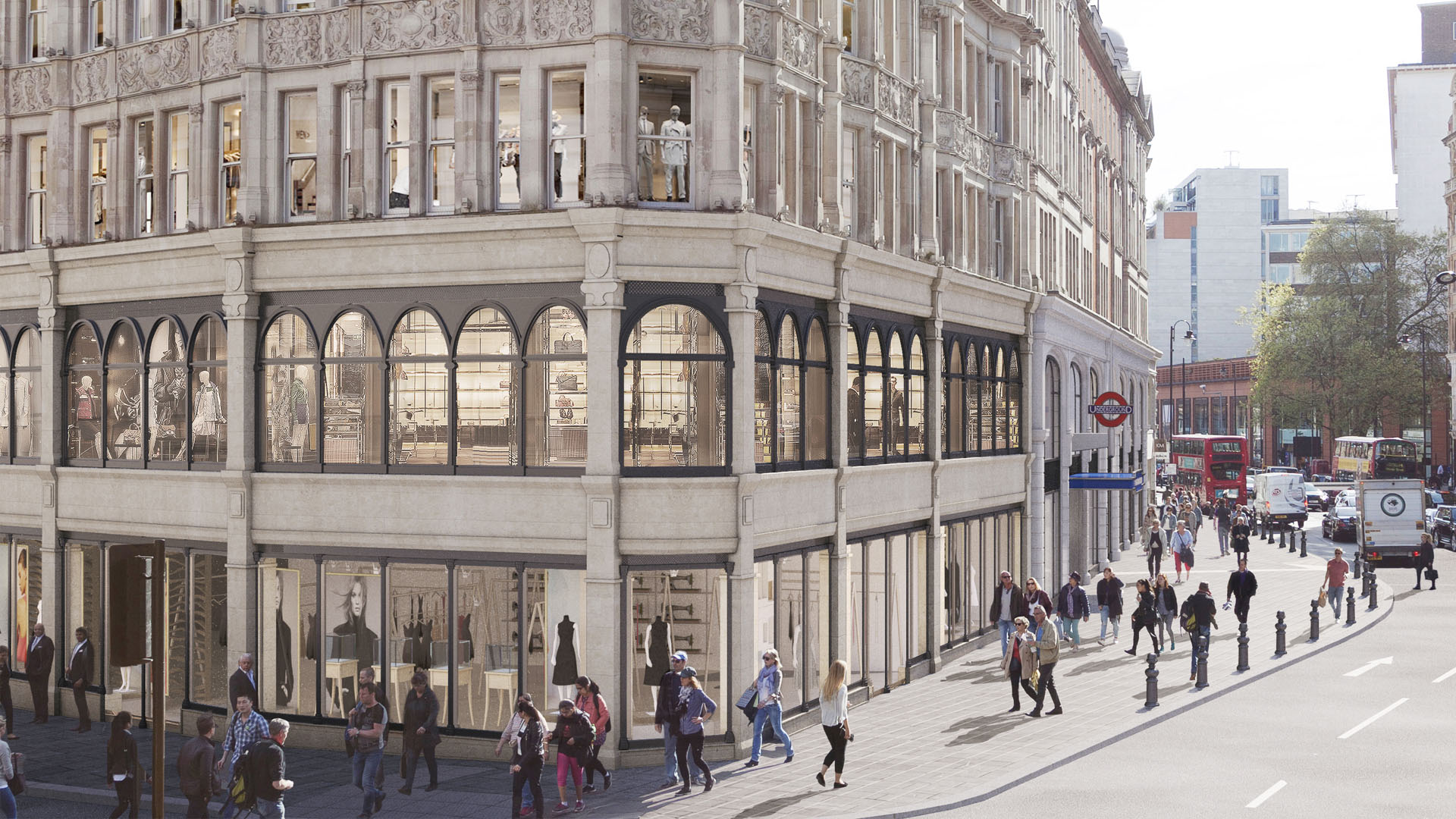 It will also create much-needed step-free access to Knightsbridge underground station via a new entrance and a tunnel cooling system.
At the first floor cast metal arched vaults will replace the underground station which was a late addition to the corner.
A key challenge for structural engineer Waterman has been to design the sub and superstructure over the London Underground infrastructure. Several transfer structures have been resourcefully incorporated within the frame.
Further along the Brompton Road the ground floors of buildings will be restored so that individual gabled 'houses' are reconnected to the street. Demolition contractor Keltbray has completed demolition and is just starting piling for the three storey basement, with Skanska aiming to complete the project at the end of 2020.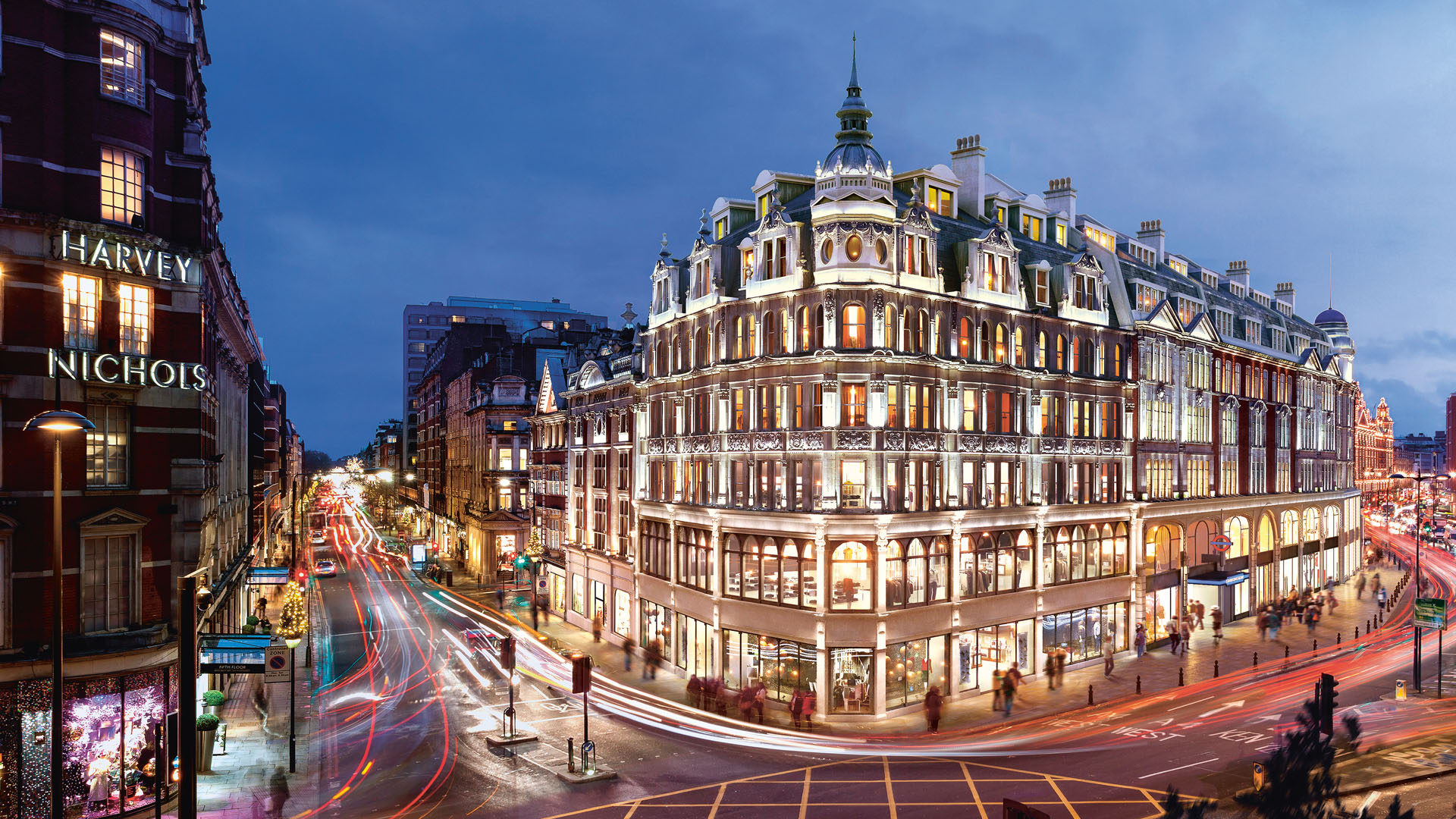 Chelsfield is acting as developer for the project which has been designed by Fletcher Priest Architects, with Chapman BDSP acting as M&E consultant