The house builder is paying £22.2m for the 0.9 acre Nine Elms Park plot, which it aims to develop in partnership with property and construction group  O'Shea.
The £130m scheme will consist of around 262 flats, of which a quarter will be affordable housing.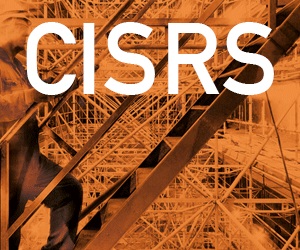 Royal Mail's former South London mail centre site covers  14 acres, of which 8.35 acres are developable and hold outline planning consent.
Nine Elms Park is centred on a linear park, which runs the length of the site east to west, alongside residential-led development and commercial space.
It extends from the new US Embassy to the planned Northern Line extension, which will provide two stations within walking distance.  
With a masterplan by architects Allies and Morrison, Nine Elms Park comprises seven development plots and Plot C is the third plot to be sold, sitting on the southwestern edge of the regeneration area, overlooking the designated Park Basin communal/cultural open space, adjacent to the area of the site committed for a school.
Nine Elms Park outline plan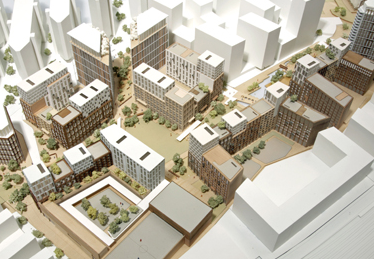 7 building plots, buildings up to 23 storeys.
Overall floor space of 2.2m sq ft.
Up to 1,870 residential units.
90,000 sq ft of retail (use classes A1 to A5, D1 and D2).
160,000 sq ft of business (storage & distribution) floor space (B8).
A new 'linear park'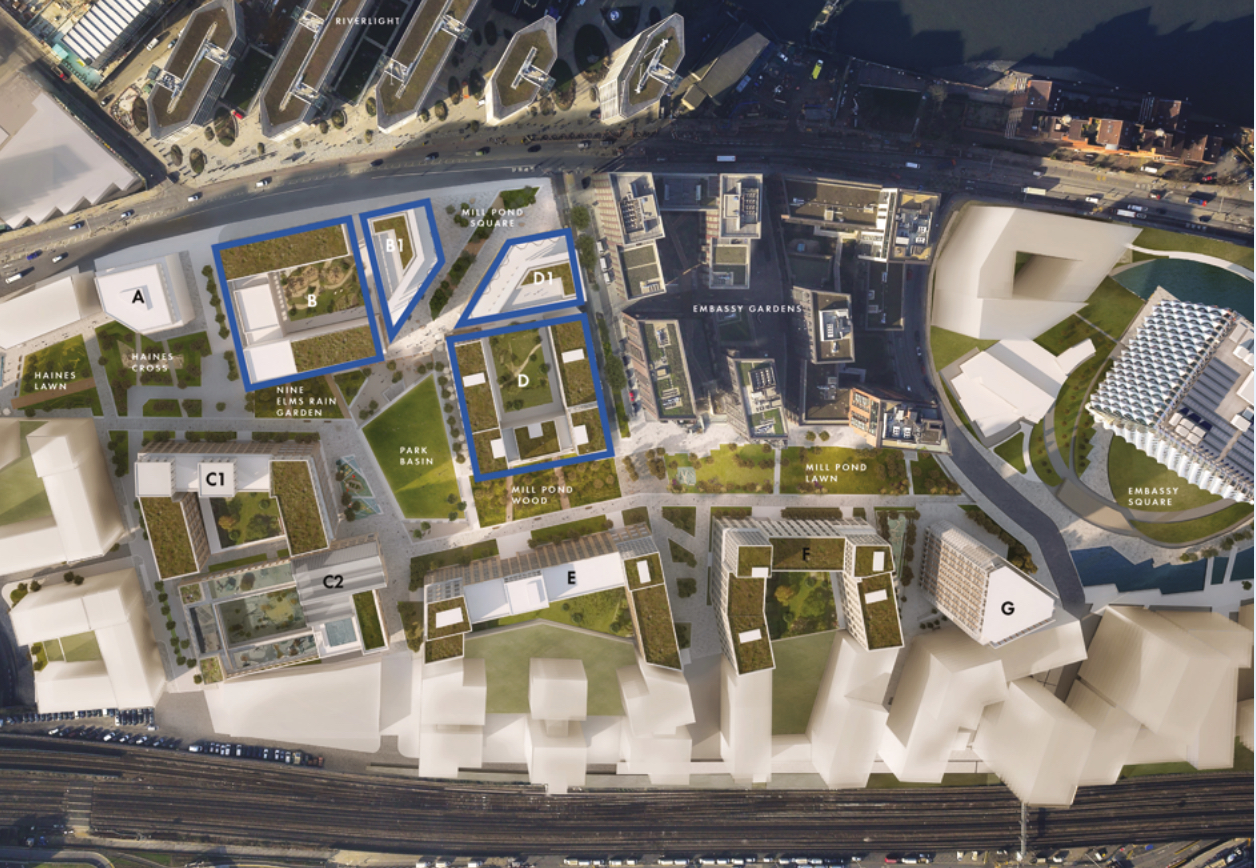 Stephen Conway, Executive Chairman of Galliard Homes said: "Galliard Homes is pleased to have acquired this central London consented site, which once complete will be located within a park setting, just a short walk to the River Thames and Houses of Parliament.
"The wider regeneration area is creating a new destination for South London and has already attracted several major occupiers."