The £21m, five-storey building will sit opposite the Isaac Newton Building and next to the Janet Lane-Claypon Building, create a science corridor of building on the Brayford Pool Campus.
Facilities to be built include lecture theatres, laboratories, anatomy pro-section suites and a dedicated science library, as well as clinical skills suites and a modern-day physics garden.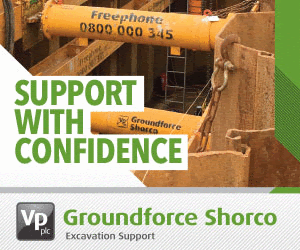 Working in collaboration with the University and Perfect Circle JV, BAM will create the most sustainable building at the University featuring both a living wall and solar wall.
John Phillips, regional director for BAM Construction North East, said: "We have been building in Lincoln since 1945 when we worked on St Swithin's Power Station, and our CV includes medical buildings such as Lincoln County Hospital 30 years ago, when I was a site engineer and many previous projects for the University."
Works will commence on site later this year and delivery is expected to be completed during Spring 2021.