The firm is understood to have beaten rivals Kier and Tilbury Douglas to the £16m-plus project that will link the museum's Great Hall and Station Hall.
City of York Council also green lighted plans for the new Central Hall, which will kick-start the first phase of the ambitious 45-hectare regeneration site, planned by a development partnership between Network Rail, Homes England, City of York Council and the museum.
Work is now set to start in early 2023,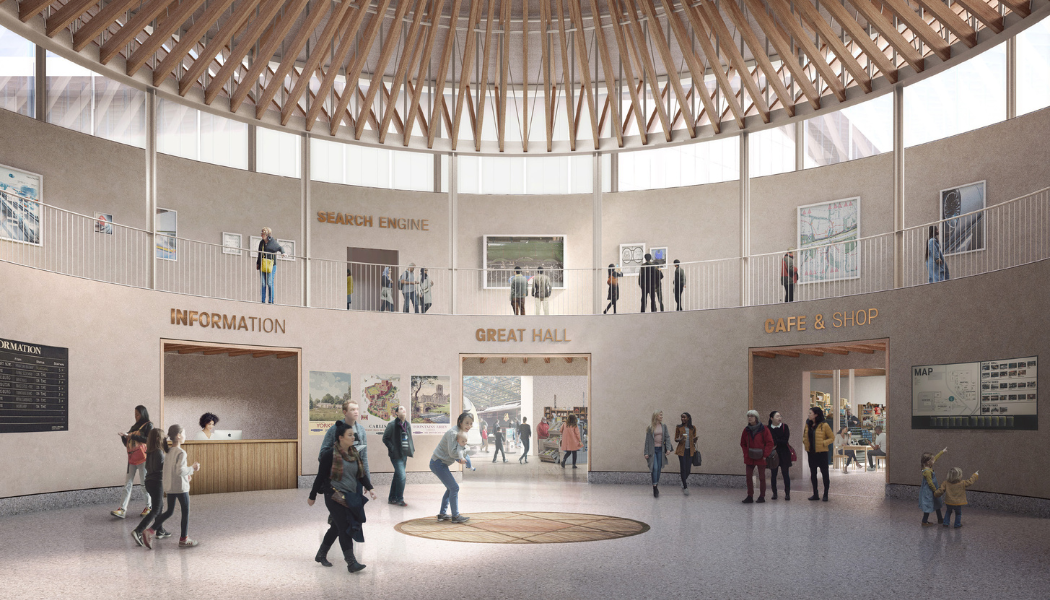 Feilden Fowles designed the new Central Hall building, which will feature a Railway Futures Gallery showcasing the latest innovations in rail technology, a café overlooking the new museum square, a shop, flexible event space and new visitor facilities.
Neil McFarlane, Strategic Projects Director at Graham, said: "We are delighted to have been appointed as the preferred bidder for the National Railway Museum's Central Hall Project.
"We understand the significance of this project for the Science Museum Group and recognise their aspirations for Central Hall to become the gateway to the transformed museum.
"We will be responsible for ensuring key project milestones are achieved under the Pre-Contract Services Agreement."
Judith McNicol, Director of the National Railway Museum said: "The museum aims to be the cultural heart of York Central and this decision brings us a step closer to realising that ambition. We remain on track for opening Central Hall in Autumn 2025, in time for the Museum's 50-year anniversary."