Plans to extend the building at 1 Golden Lane near the Barbican Centre were drawn up by Hawkins Brown to add an extra 25,000 sq ft of space to the existing site.
Three facades of Cripplegate House will be stripped away and replaced by a new 12-storey structure offering 150,000 sq ft of space.
The 1894 original building facade will to retained on the remaining elevation. The modern rear part of the building will be more substantially altered.
The project has been designed to high sustainability standards and will incorporate a significant element of integrated urban greening, climate resilience and energy efficiency.
The scheme targets BREEAM 'Outstanding' and adopts Circular Economy principles.
Oliver Vickerage, Development Manager at Castleforge, said:"Our ambition for 1 Golden Lane is to create 116,000 sq ft of highly sustainable modern office space aligned with the strategic aims of the City of London Corporation.
"It is fantastic to achieve this milestone after 15 months of development.
"It enables us to progress into delivering a scheme of which we are extremely proud, driving forwards a net zero retrofit with exciting pioneering opportunities, such as the re-use of steel reclaimed from site."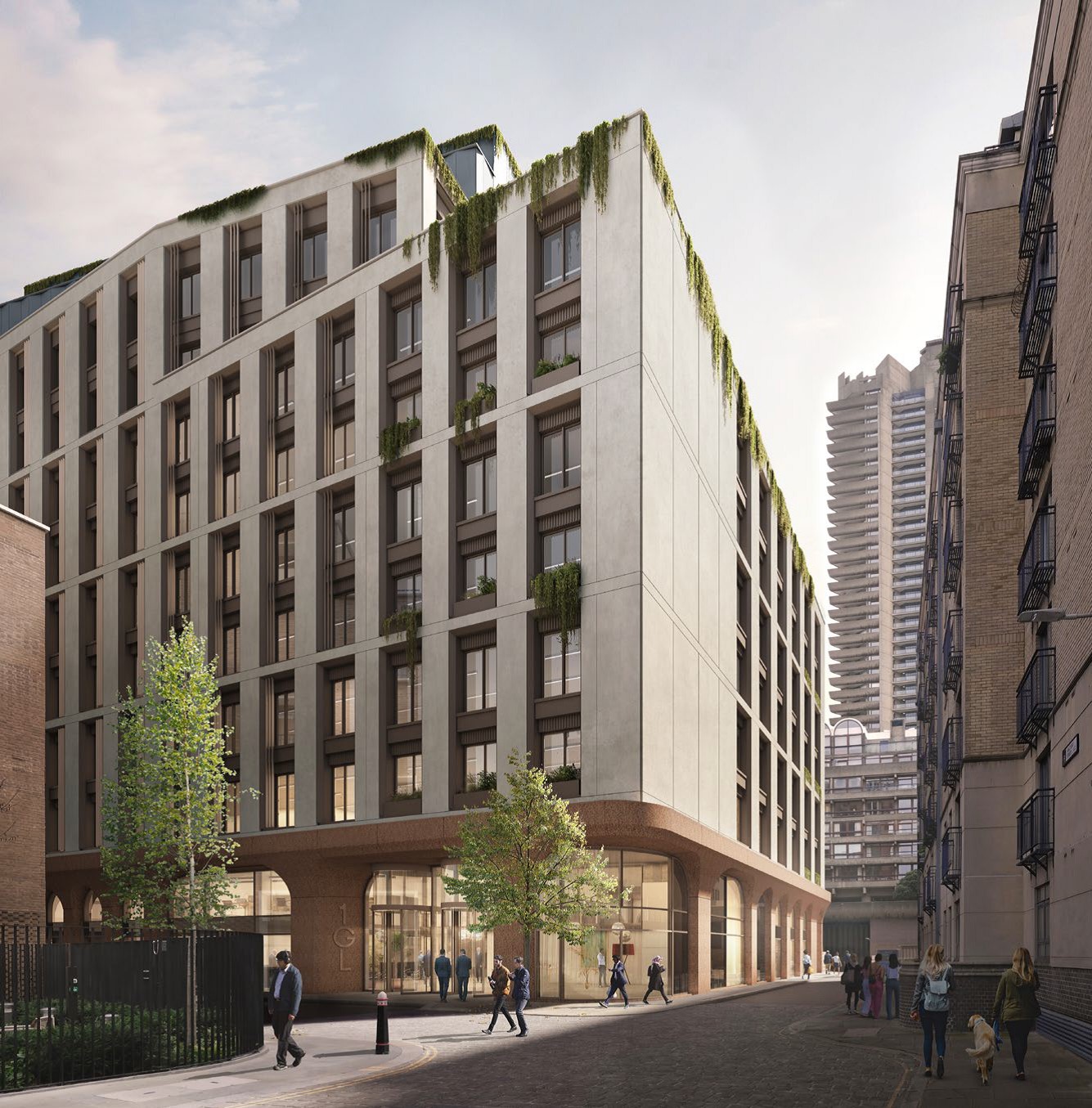 The professional design team includes: London Structures Lab (Structural Engineering); Arup (Services Engineering, Energy/Sustainability, Air Quality, Circular Economy); Trigon (Fire Safety Engineering); Blue Sky Buildings (Construction Management); and Gardiner & Theobald (cost management).