Joint venture developers Stamford Property Holdings and Shelborn Asset Management have submitted plans for Westbank Leeds, which has been designed by DLA Architecture.
Located adjacent to the 32-storey Bridgewater Place on Water Lane the plan is to build 500,000 sq ft of offices within four buildings alongside a luxury hotel with sky bar.
The hybrid planning application is for detailed planning for the 19-storey hotel and 9 and 11-storey office blocks. The outline planning element is for a further two 11-storey offices.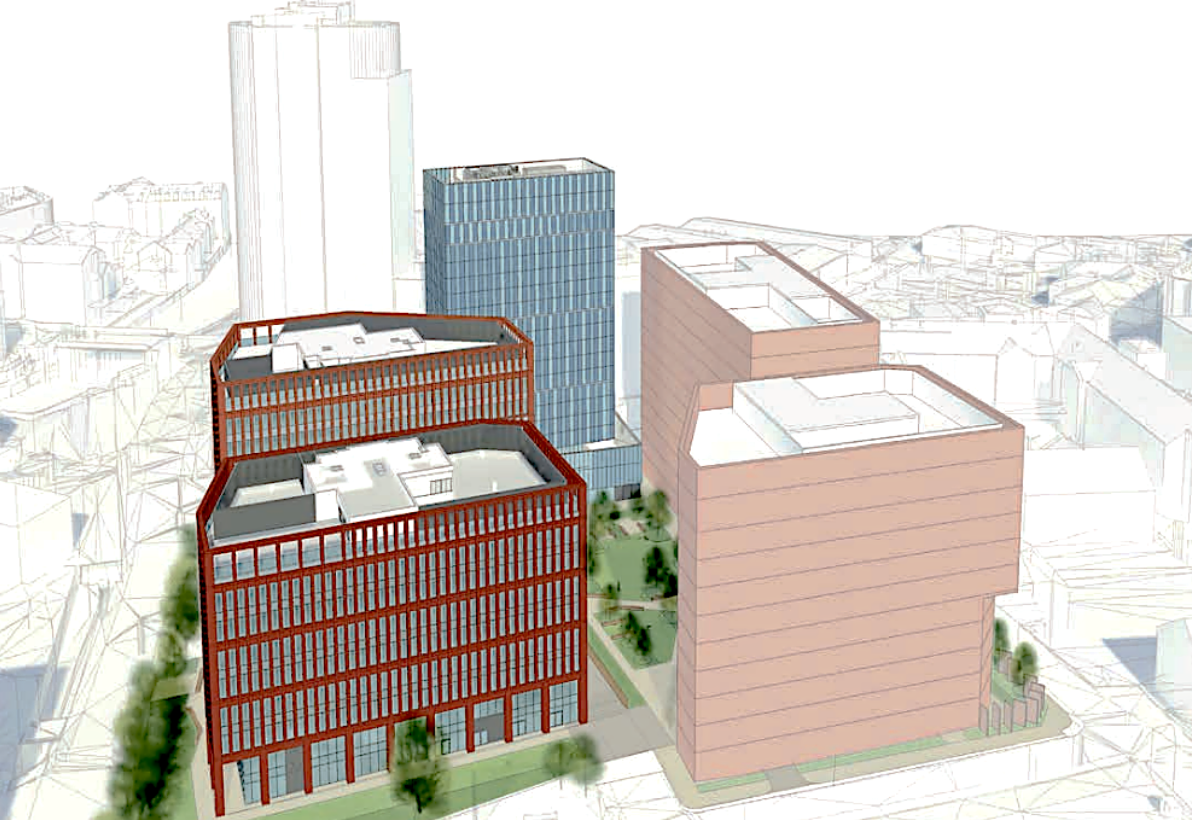 The project team includes building services consultant Atelier 10, structural engineer Woolgar Hunter and cost consultant Edmond Shipway.
Uri Goldberg, Managing Director at Stamford Property Holdings, said: "With its proximity to Leeds Central Station and the extent of residential development in the immediate vicinity, our site will provide an office-led environment, based on the highest standards of sustainability and wellness, helping to reinforce Leeds's pre-eminence in the North of England."
Jonathan Knowles, Director at DLA Architecture, said: "This new development will underpin the Holbeck regeneration project and create a rounded and well-balanced community.
"The proposed massing and scale of the buildings sit very well with Bridgwater Place and we have given careful consideration to the positioning of the leisure offers within the public spaces to ensure strong connectivity with the surrounding amenity."
DLA is familiar with the Leeds landscape having recently submitted plans for the redevelopment of the former Yorkshire Post site and is also designing the new £270m landmark mixed-use development on the former International Swimming Pool site at Lisbon Street.