The developer has put contractors on alert for the project, which will include a mixed approach to redevelopment including retention and re-use of existing structures and materials alongside new ultra-low carbon structures.
This multi-layered approach aims to create a blueprint for the sustainable redevelopment of challenging, inflexible old buildings.
Plans being drawn up by Danish architecture practice 3XN would transform the Regent's Place building into a gateway for the emerging London Knowledge Quarter providing lab-enabled spaces for the bio-pharma sector.
Present designs retain elements of the original tower, including the foundations, basement and core.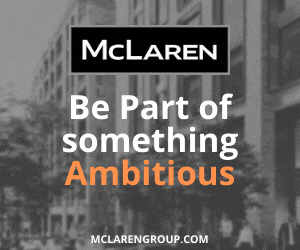 The building will not increase in height beyond its existing 100 metres, but the site will be optimised to deliver bigger floor plates as well as an improved public realm.
David Lockyer, head of development, British Land, said: "This is a unique opportunity to transform a London landmark desperately in need of revival, ensuring it is fit for the future by adopting cutting edge sustainability practices and attracting leading life sciences and innovation occupiers where it currently lies vacant."
Audun Opdal, senior partner and head of design, 3XN, added: "Working with our innovation unit GXN, we will reuse and recycle materials throughout the development, and ultimately reach net zero at completion and in operation.
"As such, we have developed a guiding hierarchy for how we find the best place for any elements that are removed from the existing structure. Where we cannot retain materials in situ we are developing innovative methodologies for recycling and upcycling, working closely with research institutes to further this.
"Architecturally this will be a new breed of tall building, one that minimises operational energy use through passive design, reducing solar gain with less glazing and increased façade depth."