The landmark transformation project has been designed Kohn Pedersen Fox for 99 City Road and will provide 700,000 sq ft of space for tech clients.
The site is presently the headquarters of satellite communications group Inmarsat, which is planning to vacate the existing 1980s office building at the site.
This building will be partially demolished with around 60% of the existing building structure retained to reduce concrete use and shorten the construction programme.
A new core will be inserted and additional floors added to create a hybrid old/new structure.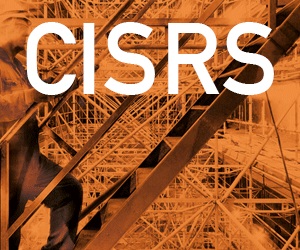 The planned replacement tower will rise to around 160m and widen the pedestrian area around the site. It will also introduce green terraces and a winter garden at street level.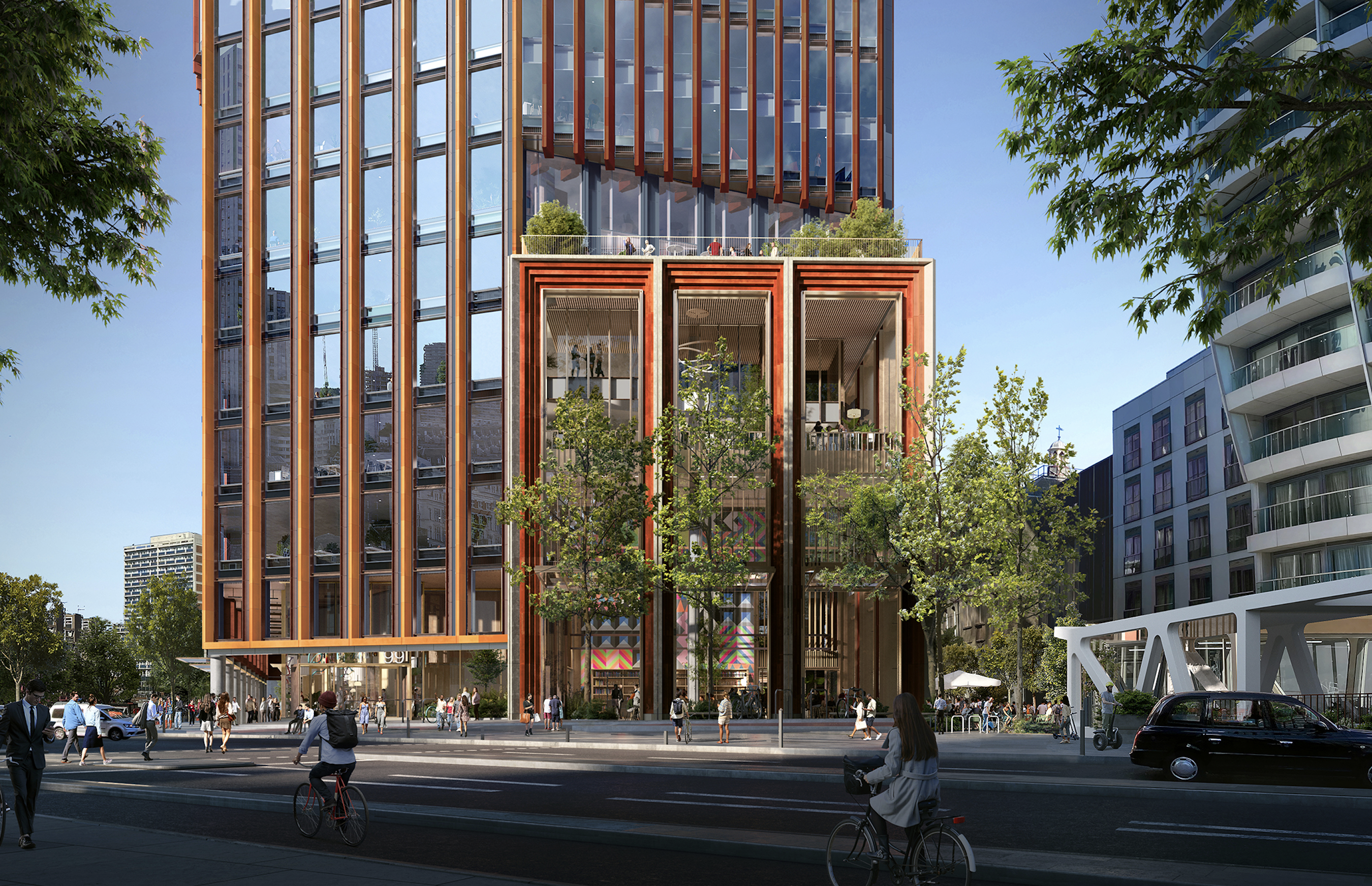 Jonathan Fletcher, CEO, Endurance Land, said: "The redevelopment will deliver a landmark, Net Zero scheme that's tailored to Islington and Old Street, drastically improve the building's sustainability credentials, offer generous community benefits, and unlock the potential of the site.
"It's an incredible achievement to design a tower of this calibre. We are delighted to have been granted a resolution for planning approval."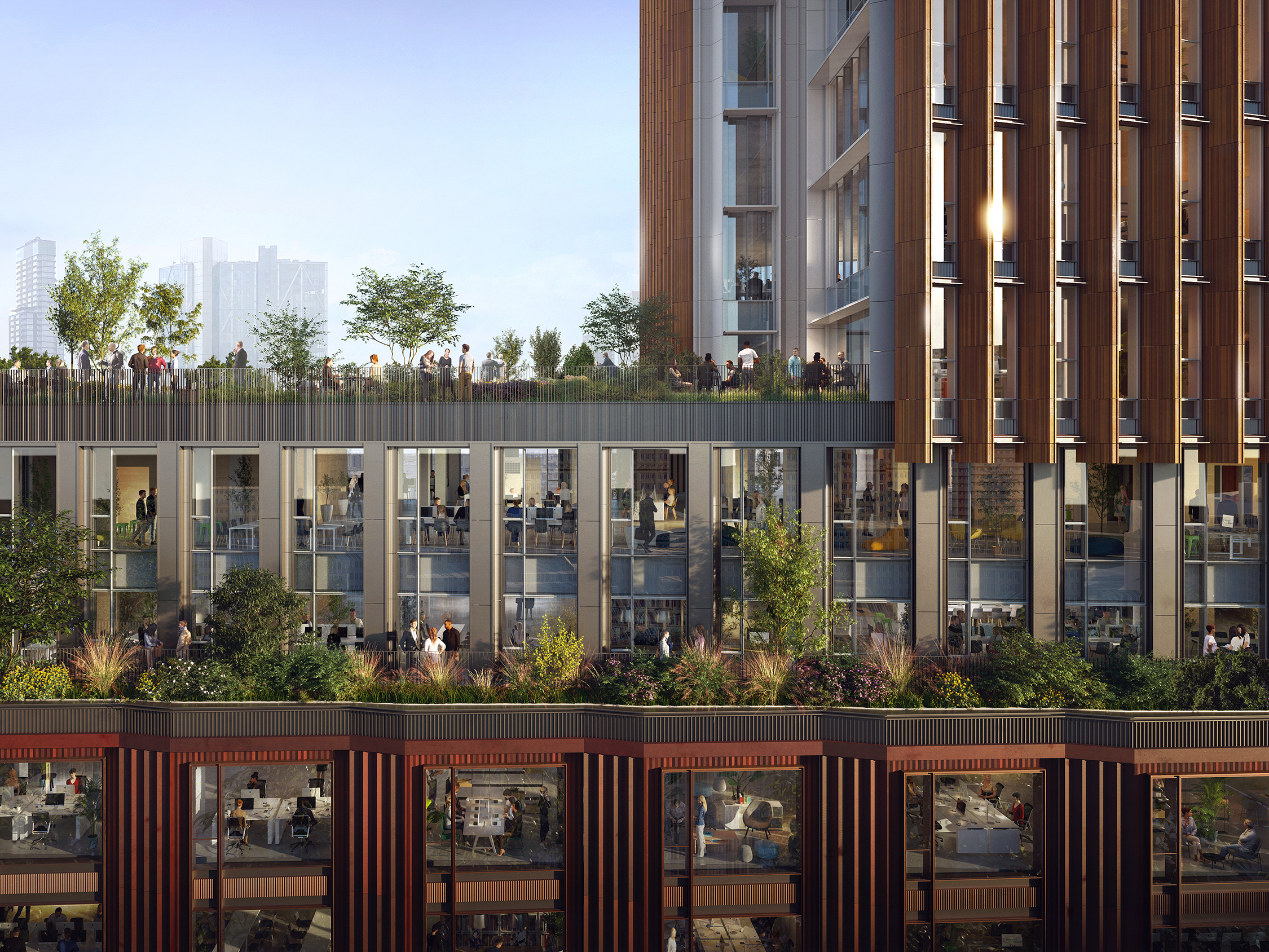 The plans significantly improve the public realm through the provision of a generous new public square and widening of pedestrian pinch points.
John Bushell, Principal, Kohn Pedersen Fox Associates: "From the earliest stages of the design process we were looking for the best way to retain as much of the existing structure as possible, to improve the public realm, and to create a landmark building for London's Tech City on this important site.
"The project delivers much-needed office space to suit different occupiers' budgets, alongside many benefits to the wider community."