The new order includes the first major tranche of Doosan Stage IV compliant 24-tonne DX235LCR-5 reduced radius crawler excavators in the UK.
Merrill Lynch, director at L Lynch Plant Hire, said: "With our new headquarters now established at Hemel Hempstead in Hertfordshire and new depots recently opened in Warrington in Cheshire, Dartford in Kent and Bridgwater in Somerset, we are an expanding business that saw an impressive 20% year on year growth from 2009.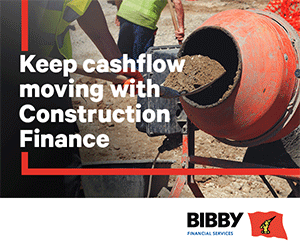 "The speed of response offered by Doosan is key to achieving our business goals of 'Meeting Hire Demands', ensuring that the level of service we offer is the highest possible in every aspect of our business."
He added: "Our partnership with Promac and Doosan continues to evolve, from the investments being made in Lynch-dedicated staffing and service at Promac to the emergency parts, engineering and training support provided by Doosan.
"The latter has included full training on the Stage IV engines for our depot staff to prepare for the arrival of the new LC-5 machines from Doosan.
"We hope to offer even more fuel savings and operational benefits for our customers, which with the Doosan Stage IIIB machines included fuel savings of £50-100 per week."
DX235LCR-5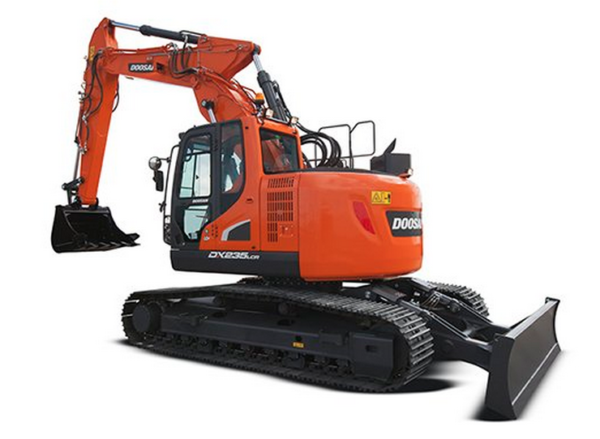 The newly launched 'LC-5' Stage IV compliant excavators from Doosan build on the comfort and controllability of the previous generation Stage IIIB machines with a host of new features that boost uptime and increase profitability.
The DX235LCR-5 meets the growing demand for reduced radius machines for work near buildings and in confined areas.
It comes in distinctive new machine styling and boasts a 9% increase in engine power and a 5% increase in torque; an increase of around 13% in bucket force in both standard and boost modes; a 3% increase in arm force in both standard and boost modes and much higher lifting capacities, up by 9% over the front and nearly 16% over the side.