The midi excavators are available in conventional, reduced and zero tailswing configurations and feature a redesigned dig end, with a longer main boom and shorter dipper arm, to provide up to 5% greater dump height for easier truck and site dumper loading.
Another innovation at the weight is the inclusion of an optional safe lift feature, complete with an integral lift overload warning system featuring a green-amber-red graphic and alarm.
The new 48Z-1 replaces the previous 8045Z/8050ZTS; the 51R-1 replace the 8050ZTS/RTS; the 55Z-1 takes over from the 8055ZTS/RTS, while the 57C-1 is a completely new model.
The dig end is 100% bushed, leading to extended 500 hour greasing intervals.
JCB has also revised the pin pick-up points to work with a number of competitive bucket brands, while optional hydraulic or manual quickhitches can be specified for faster attachment changeover.
JCB has developed a new range of ECO buckets, with a redesigned profile for easier filling and improved material retention.
Next generation midis 4.8-5.7 tonnes
Key features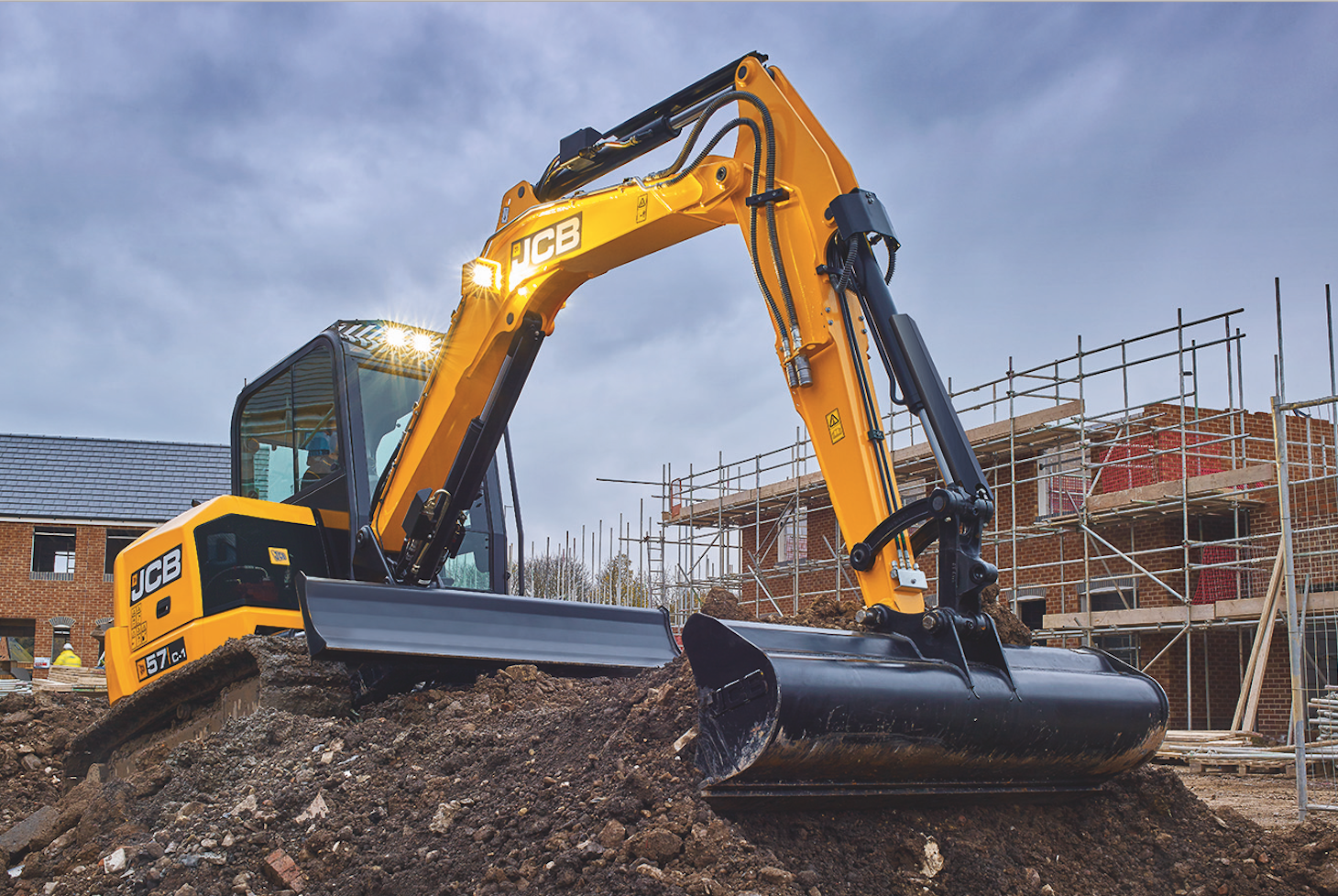 500 hour greasing intervals

Improved cab instrumentation

18% increase in 57C operator's cab capacity

11% improvement in visibility

9% boost to bucket tearout

5% additional dump height

2% more powerful bucket tearout force
The upgraded hydraulic system also delivers up to 9% more bucket tearout force and 2% higher dipper arm tearout, boosting performance and productivity.
Access to the engine has been improved thanks to wide opening steel canopies at the rear and to the side of the machine.
The new cab also features a removable floor section, requiring no tools, to access major hydraulic components. A fully bushed dig end with 500 hour greasing intervals also reduces downtime and daily maintenance, cutting total cost of ownership for the customer and increasing productivity.