H.E. Services chairman Hugh Edeleanu placed the major order after seeing the Hydradig in action at BAUMA.
Edeleanu said: "I am hugely impressed with the JCB Hydradig and I see massive opportunities for it in the UK market. It's not often that a truly innovative product comes along but the JCB Hydradig really does break the mould.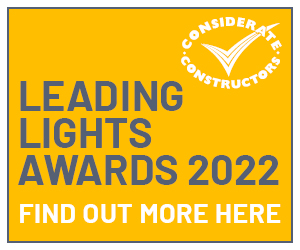 "The fact that it has been developed specifically for modern construction sites will really resonate with our customers."
The JCB Hydradig goes into production next month and has been developed to have the best visibility, stability, mobility, manoeuvrability and serviceability in the market.
Operators get a 360° view from the cab, with visibility right down to each of its four wheels.
The machine's extra stability comes as a result of its low centre of gravity, which allows for more stable lifting and faster travel speeds. The Hydradig can reach speeds of 40km/h when traveling between job sites, while an all-wheel steer gives it urban usability.
Hydradig can also be serviced from ground level meaning operators will no longer have to clamber over machines.